Beautiful Art from
Studiocanal
30 Day Money Back Guarantee

Beautiful Art from
Studiocanal
30 Day Money Back Guarantee

Beautiful Art from
Studiocanal
30 Day Money Back Guarantee
Find your Perfect Print... it's simple!
STUDIOCANAL Film and Theatre Film Posters and Stills
2
Pick your Product
Our beautiful range includes Prints, Framed, Cards, Housewares, Posters, Canvas, Puzzles, Fine Art, Mounted, Gifts, Metal
3
Printed and Shipped
Professionally printed for superior quality or your money back. Carefully packaged to arrive quickly and safely

30 Day Money Back Guarantee

Safe Shipping, Easy Returns
Get started by finding an image from our library
The Studiocanal Films Ltd collection includes artwork, production and publicity images from over 800 titles from the early days of Sound Cinema to the early 90s. The catalogue spans from early Alfred Hithcock's films to the 50s Ealing Comedies produced under Sir Michael Balcon and it covers all genres from War Films (The Dam Busters, Ice Cold In Alex), to family (The Railway Children, Swallows and Amazons), Horror (classic Hammer titles) and comedy. The website also offers a selection of artwork from recent films produced or distributed by Studiocanal UK. Images are added regularly, watch out for competitions, too.
---
Studiocanal
Established in May 1999, STUDIOCANAL theatrical UK has established a reputation for an innovative approach to distribution. A passion for film and commitment to creativity is central to STUDIOCANAL's activity in the UK market together with the desire to work collaboratively with our filmmakers to achieve the best possible results.

STUDIOCANAL is a subsidiary of the CANAL+ Group. It is one of Europe's leading companies in the market for co-production, acquisition, distribution and sale of international feature films. STUDIOCANAL is the only studio operating simultaneously in three main territories across Europe: France, the United Kingdom and Germany. The company distributes a total of more than 50 films a year throughout Europe. Additionally, STUDIOCANAL owns one of the most important libraries in the world, with more than 5,000 international titles.

STUDIOCANAL's Production ambitions to date have included Rowan Joffe's debut feature BRIGHTON ROCK starring Sam Riley, Andrea Riseborough and Helen Mirren; Joe Cornish's critically acclaimed ATTACK THE BLOCK, the first project to emerge from a partnership with Big Talk, Nick Murphy's debut feature THE AWAKENING starring Rebecca Hall, Dominic West and Imelda Staunton and the company's highest grossing theatrical release ever - Tomas Alfredson's award winning cold war thriller TINKER TAILOR SOLDIER SPY starring Gary Oldman as George Smiley with Colin Firth, John Hurt, Kathy Burke, Benedict Cumberbatch, Stephen Graham, Tom Hardy, Ciarán Hinds, Toby Jones, David Dencik, Konstantin Khabenskiy, Svetlana Khodchenkova, Roger Lloyd Pack, Simon McBurney, Christian McKay and Mark Strong rounding out a powerhouse cast. Future projects include Ben Wheatley's SIGHTSEERS recently selected for Cannes, Jeremy Lovering's IN FEAR, Michael Winterbottom's film about the legendary Paul Raymond ( aka 'The King of Soho'), the Coen's INSIDE LLEWYN DAVIS, Susanne Bier's SERENA and Dan Mazer's hotly anticipated comedy I GIVE IT A YEAR currently shooting at Ealing Studios
---
Prints and Photo Gifts plus a lot more
Turn your chosen image into high quality Wall Art, Homeware, Gifts, Accessories and Greetings Cards
---
See what's trending
Our customers love these pieces
---
Latest News from our Studiocanal Collections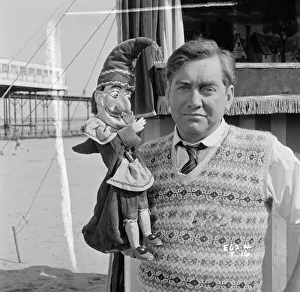 Tony Hancock rebels again and reminesces about his childhood
---
---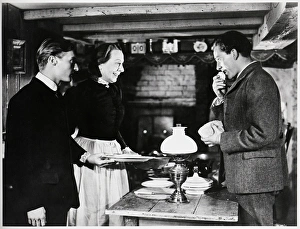 The screen debut of Welsh legend Richard Burton