Home > QUATERMASS AND THE PIT (1967)

Framed Print of qua1967 bw neg 006
In stock!
Ships in 4-5 working days
Get it as soon as 11th August
Made in USA
Pixel Perfect Reproduction
Made with high-grade materials
Carefully packed to aid safe arrival
Shipping from only $12.13
info Info
style Choices
rate_review Reviews
local_shipping Shipping
verified_user Pixel Perfect
Framed Print of qua1967 bw neg 006
© Studiocanal Films Ltd
Media ID 19958426
22"x18" (56x46cm) Modern Frame
Our contemporary Framed Prints are professionally made and ready to hang on your wall
Pixel Perfect Guarantee
Made with high-grade materials
Uncropped Image 38.8 x 37.4cm (est)
Professional quality finish
Product Size 55.9 x 45.7cm (est)
Wooden framed 20x16 print incorporating a digital mat effect. Overall outside dimensions are 22x18 inches (559x457mm). Finished back features brown backing paper, hanging bracket and corner bumpers. Glazed with durable Styrene Plastic to provide a virtually unbreakable glass-like finish, easily cleaned with a damp cloth. Maximum size of printed image is 16"x12"
Product Code dmcs_19958426_6989_459
This picture is available as a Framed Print , Photographic Print , Canvas Print
Watermarking does not appear on finished products
Full Art Print Range
Our standard Photo Prints (ideal for framing) are sent same or next working day, with most other items shipped a few days later.
Framed Print ($99.99 - $219.99)
Our contemporary Framed Prints are professionally made and ready to hang on your wall
Photographic Print ($11.99 - $59.99)
Our Photo Prints are printed on sturdy Archival Quality Paper for vivid reproduction and are perfect for framing.
Canvas Print ($84.99 - $129.99)
Professionally made, ready to hang Canvas Prints are a great way to add colour, depth and texture to any space.
Customers also viewed these products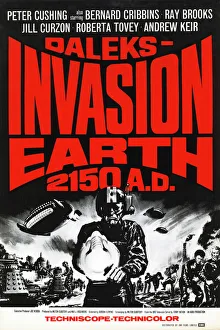 UK One Sheet poster for Daleks Invasion Earth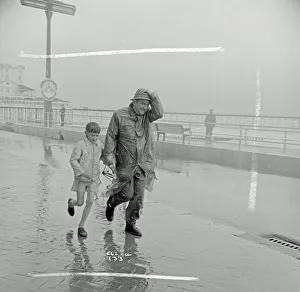 Punch and Judy Man (1963)